Primary 5 pupils were very lucky to have some of the firefighters from the Northern Ireland Fire Brigade in to give us a talk on fire safety in the home. We learned a lot about how to prevent fires and the importance of having an exit plan in the event a fire might occur. As a homework activity we completed a home safety check and talked to our parents about an exit plan for the whole family.
Light, Sound and Electricity - Making a range of electrical circuits
Primary 5 have been investigating electricity and circuits. We started by creating basic circuits with a battery, a bulb and two wires. Then we progressed onto making circuits with motors and buzzers.
Our next challenge was to create a circuit with a switch. Then the children had to create a parallel circuit with two bulbs and a switch and only turn ONE light of.
We will be designing and making our own torches using our knowledge of electricity in the next few weeks so remember to check back soon!
Onomatopoeia pictures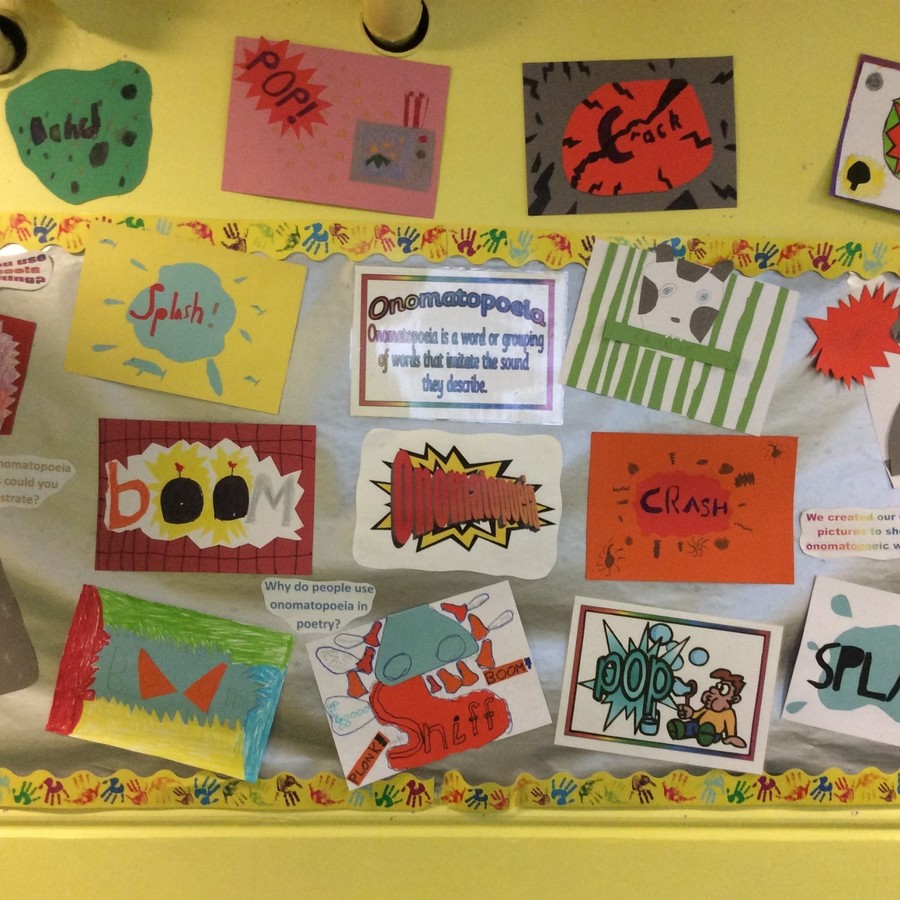 We examined onomatopoeia and created imaginative art to represent the onomatopoeia.
Creating Scary Poems
We examined a range of poems and discussed the poetic features used (e.g. rhyme, rhythm, similes, metaphors, alliteration, etc). We planned our scary poem in our books using a range of poetic devices to help us write our poems.
We then created our first draft using strips of paper to help us to structure our poems correctly.
Our poems are scary so read them if you dare!
Tessellating Patterns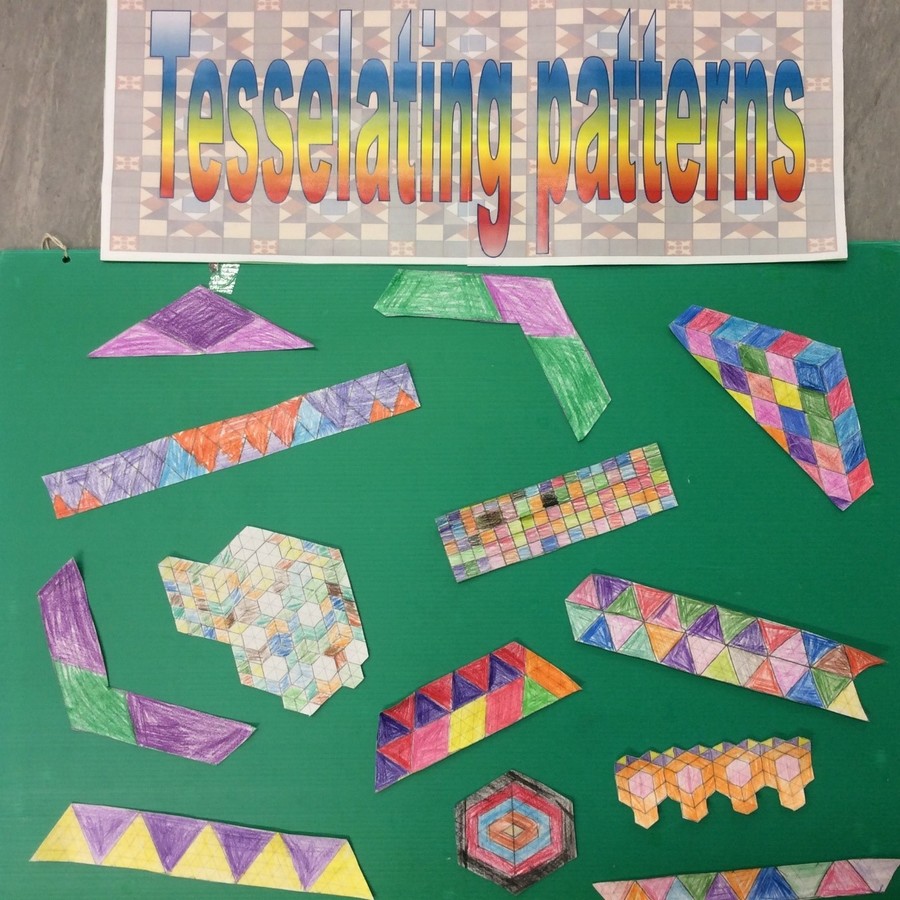 We examined tessellation and investigated which shapes tessellate and which shapes do not. We then created our own tessellating patterns.
Which is your favourite tessellating pattern?